Yearning: A Gay Story
Happy Pride Month and a Giveaway
---
Happy Pride Month, everyone! I'm humbled and honored that YAGS has made it into the top 8 visual novels on itch.io, and by all of the amazing comments and feedback I've been getting from all of you.
A new game build has been released, fixing a variety of bug fixes reported over the past few months.
In celebration of pride, and all of the success you've brought YAGS, I want to give away a signed print pack, featuring a print of Dan signed by the artist (David Stoll), a print of Adam signed by me (Bob Conway), a sticker signed by the composer (Andrew Russell), and a bunch of other stickers.
You can enter in one of two ways:
- Donate at least $5 (if you donated at least this much in the past, you're already entered!)
- Like or retweet my post on Twitter: https://twitter.com/bobcgames/status/1136271826869526528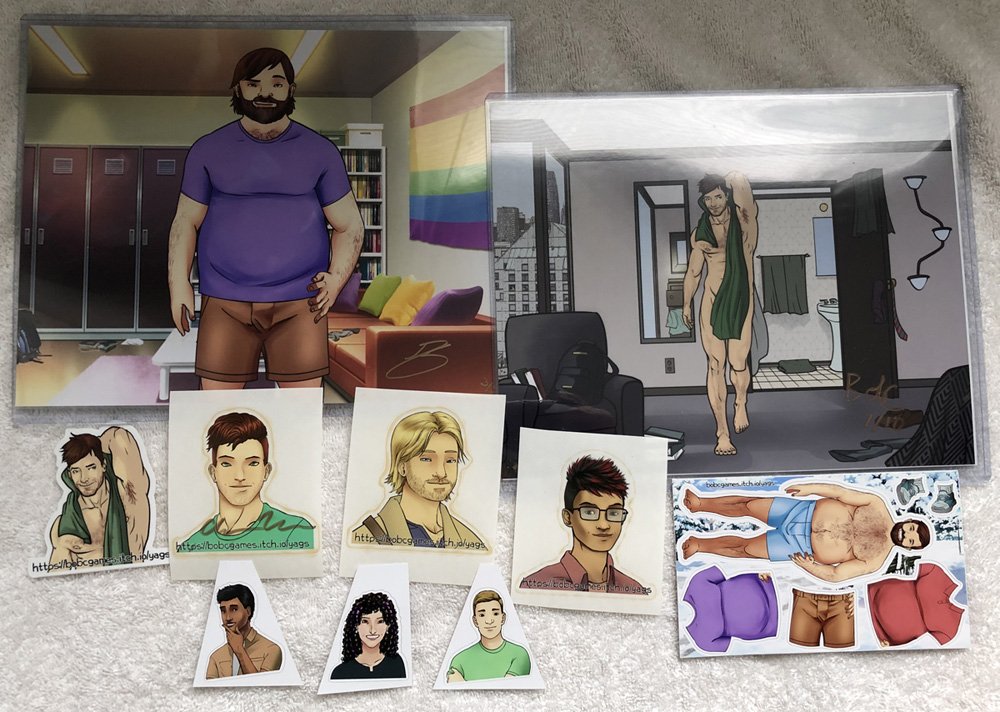 I'll ship anywhere in the world for free, but only domestic (United States) shipping will be trackable.

Depending on the number of entries, I'll also give away a number of smaller prizes, like sticker sets. I'll draw winners on June 30th, and you'll have a week to respond to an email/Tweet after that.
If you can't wait, there are a number of physical rewards you can donate for *now*, including your own print pack, signed cards, and (of course) stickers. All donations go directly toward future games, including ZAGS, the YAGS sequel. Check out all of the rewards under "Donation Rewards" on the main page, here: https://bobcgames.itch.io/yags#rewards
Thank you to everyone for your love and support, and good luck!
Files
YAGS-1.0604.0-android.apk
145 MB
Jun 05, 2019
YAGS-1.0604.0-linux.tar.bz2
134 MB
Jun 05, 2019
YAGS-1.0604.0-mac.zip
127 MB
Jun 05, 2019
YAGS-1.0604.0-win.zip
129 MB
Jun 05, 2019
Get Yearning: A Gay Story