Yearning: A Gay Story
Giveaway Winner, Donation Incentives, and an Android Update
---
Pride Month is over, and the giveaway winners have been drawn! Thanks to everyone that entered, and congratulations to our grand prize winner @redfield_yoga and our four runners up <julian***>, <muld***>, <jeffo***>, and <gsr***>.
If you were selected, you have until midnight US Eastern time on Sunday, July 7 to respond to the email or tweet. The grand prize, if not claimed by that time, will fall to the first runner up, and runner-up prizes that haven't been claimed will be redrawn.
In addition to the print pack and/or stickers, the giveaway prizes will include a chibi Adam sticker (art by Wolfscade) exclusive to this giveaway, as well as an early copy of the coaster that will be part of ZAGS' donation incentives.
If you didn't win, but want a coaster for yourself, the $20, $25, and $50 donation tiers will also come with a coaster if you donate before the end of July. You can check out the different reward tiers here.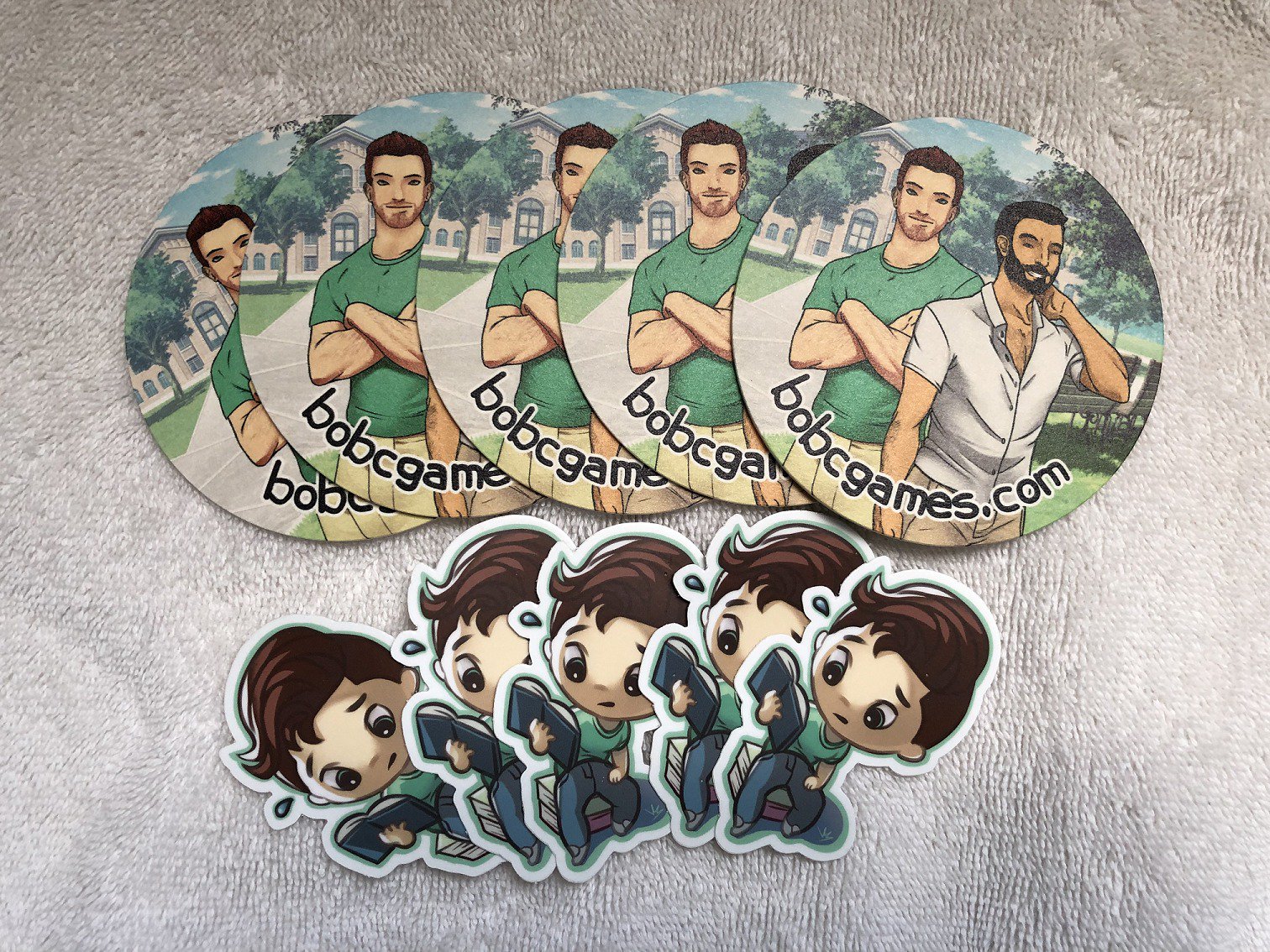 In addition, a new Android build of the game has been released. This is built with the newest RenPy engine, so it should fix some of the issues people have been seeing with running the game on their Android devices.
There is also now a 64-bit version available. Please check your device to see if you're running 64-bit Android or not, and download the appropriate build.
Files
YAGS-1.0630.0-arme64-android.apk
145 MB
Jul 01, 2019
YAGS-1.0630.0-armeabi-android.apk
146 MB
Jul 01, 2019
Get Yearning: A Gay Story