Afterward: A Gay Series
May 2022 Devlog - Sprites!
---

As noted, I'll be posting monthly devlogs until the game is "complete". My current plan is to release an open beta after I finish up the minigames (as Deev works through the CGs), but we'll see what happens.
Writing is "done", but I may sporadically add more. Writing updates will be part of the "features" section.
Art
All sprites are done! Wade, Tony, Cass, and Emma are complete and in the game (see below)
All title screen CGs are complete
Features
Character profiles are complete
Next Month (TODOs)
More CGs
Additional minigame(s)
Add backgrounds to CG gallery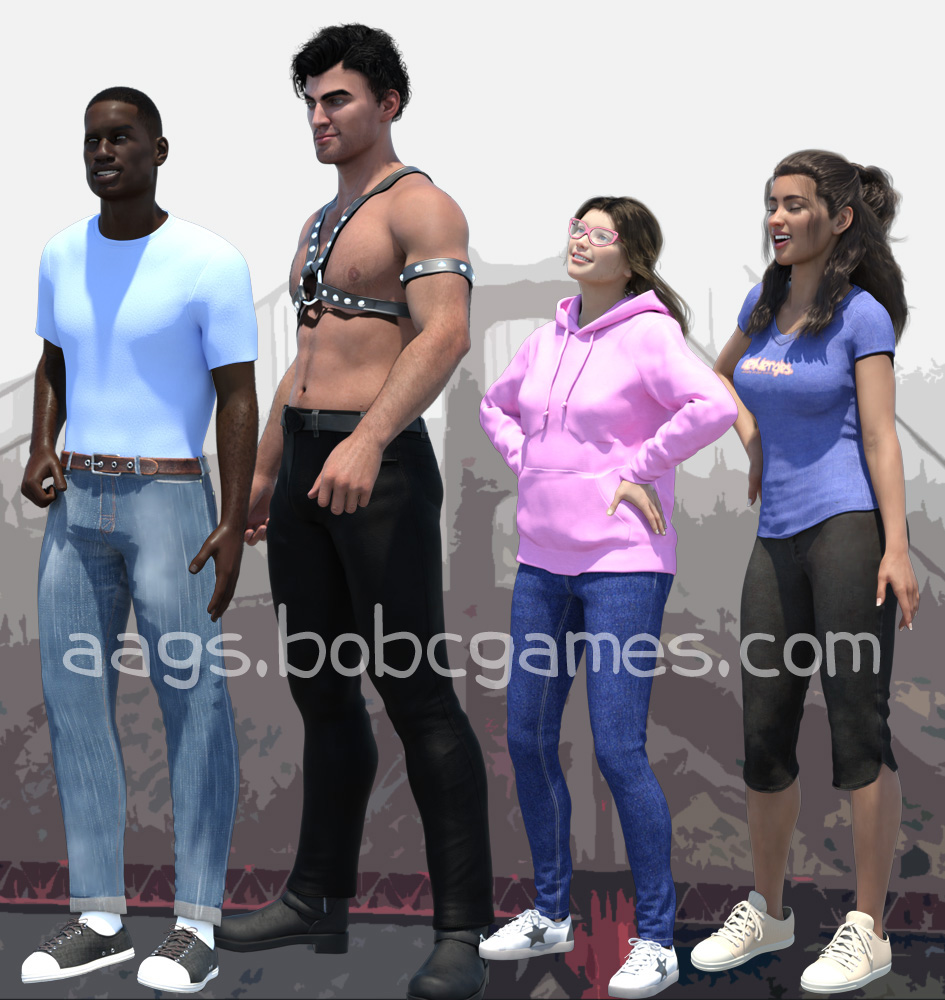 Get Afterward: A Gay Series