ZAGS: The Role We Play
It's been another productive month! Rooms are done up through the second part of the final boss, which includes a bunch of special new engine tweaks such as dialogue sequences in the middle of combat, new multi-target boss mechanics, and custom speech bubble text!
Rooms completed: 34 / 35
Challenge combats completed: 8 / 12
Additional changes:
(Special combat mechanics detailed above)
I think it's a realistic statement to say that ZRWP *could* be done by the end of June, since all I have left are the final final boss, the epilogue, some challenge combats, and the achievements. I think this is unlikely to happen, but we'll aim for it anyway, or at least for a beta testing build to be ready by then.
---
But something else has happened! I've printed a lot of new YAGS swag!
This has led to an expansion of the swag included in the ZRWP physical good tiers, mostly in the form of more stickers in the various packs. (The t-shirt tier is also gone because I don't want to coordinate that kind of printing anymore, but if you really want a t-shirt, feel free to contact me about it.)
Check out the new basic sticker pack, now with five total die-cut headshot stickers and eight rectangular stickers: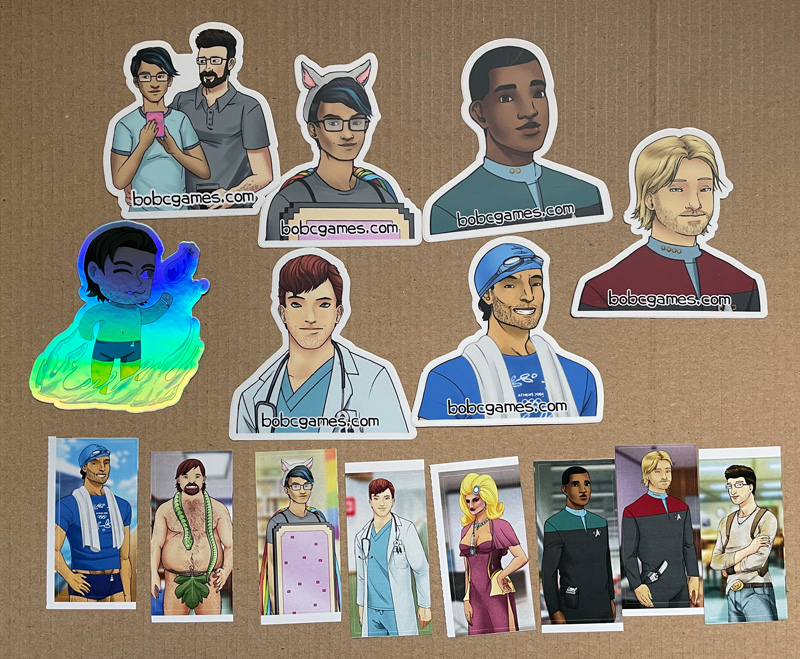 Or the magnet set, now with a full set of eight magnets, eight rectangular stickers, and three additional die-cut stickers: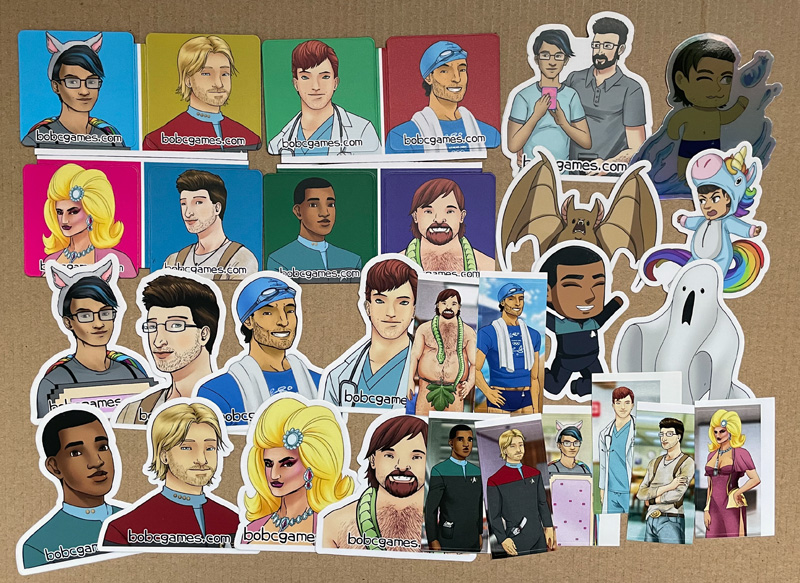 Or the print set, also similarly enhanced: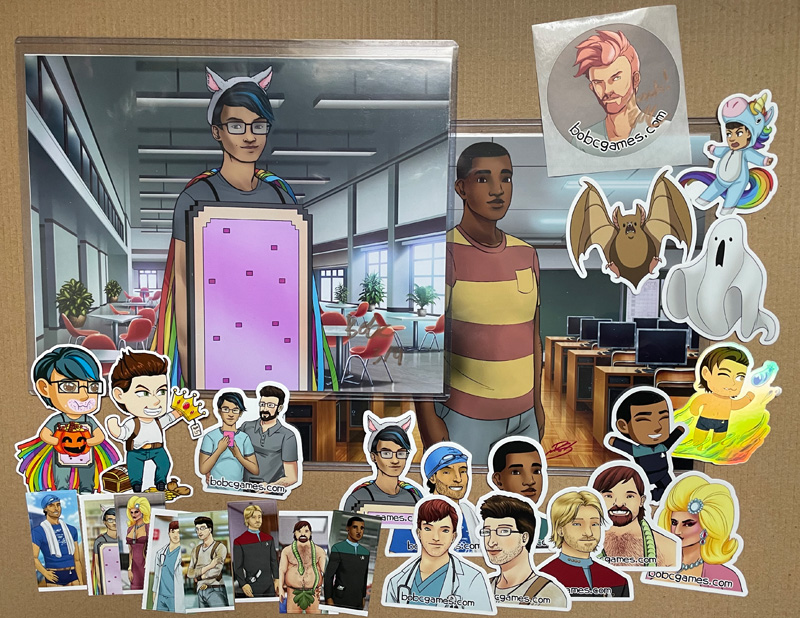 If you haven't preordered yet, consider picking up one of these packs! (If you'd previously ordered a pack, you should have an email asking for a mailing address confirmation so I can send the new items to you.)

Get ZAGS: The Role We Play