ZAGS: The Role We Play
ZRWP Is Here!
ZAGS: The Role We Play is now available for preorders! Check out the free demo for a taste of the RPG battle mechanics, although the full game will take significantly more advantage of each character's specialty, as well as introducing additional enemies and bosses with special gimmicks, including 12 unlockable challenge combats!
If you preorder now, you'll save $1 off of the eventual release price of $9.99. Plus preordering in the first 24 hours gives you an additional discount!
Like all of my other preorderable games, I'll be posting a monthly (or so*) devlog for the game while it's in development. Unlike my other such games, all of the art for ZRWP is complete**! So updates will more in terms of programming than art.
The final game will have 8 dungeons of 4 rooms each (with associated VN sections) plus 3 rooms of final boss, for a total of 35 rooms. Plus 12 unlockable challenge combats. (The scaling Q&A combats are already complete.) Thus we'll use the following monthly update format:
Rooms completed: 7 / 35
Challenge combats completed: 3 / 12
Additional changes:
All three Q&A combats are complete
Stackable buffs and debuffs now show different in-combat icons based on how many times they've been applied
"Tick" granularity has been increased, meaning smaller speed stat changes will now matter
* Since ZRWP isn't really waiting on any assets, and is really just a matter of completing the writing and combats at this point, I may update less frequently than once per month. You can always follow along on Twitter for the most up-to-date status.
** Except for the final boss combat sprites, and a couple other secrets
Physical Goods
Like all major YAGS-verse games, physical goods (including stickers and signed prints) are available. For the first time, that includes t-shirts (with your choice of ZRWP chibi)!
The first tier is the Basic Sticker Pack, featuring a Nate and Jake sticker, a holographic Carlos chibi sticker, a Jake headshot sticker, one random rectangular sticker (Jake or Adam), and one other random headshot sticker (Nate, Carlos, Adam, James, Chris, Malik, or Dan).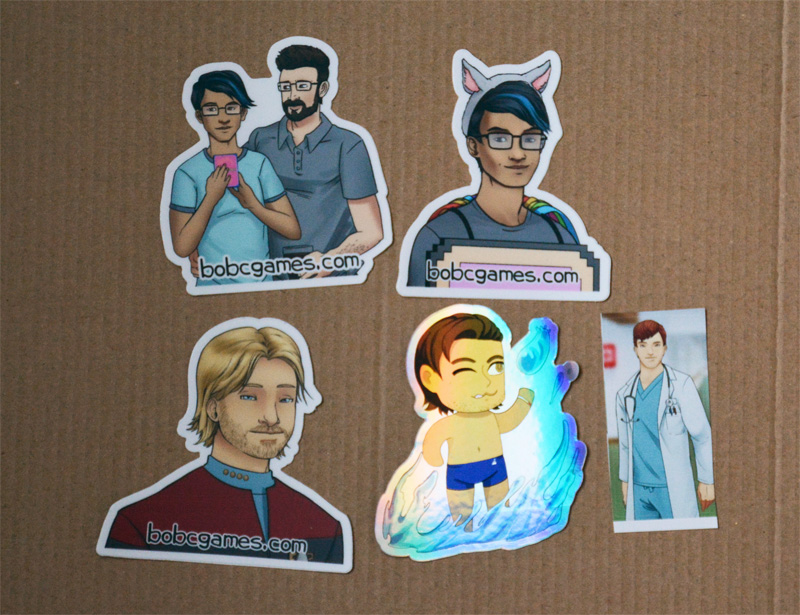 You can also get a Magnet Set that includes two 2x2" magnets of Jake and Adam, plus a "Deluxe Sticker Pack" featuring a Nate and Jake sticker, a holographic Carlos chibi sticker, both rectangular stickers (Jake and Adam), all eight headshot stickers, and a chibi Chris sticker.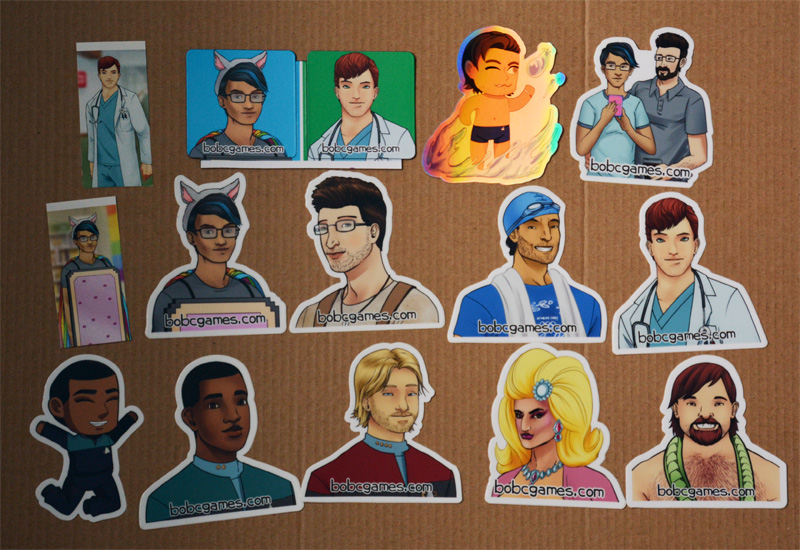 If you want a T-Shirt, it'll come with a Basic Sticker Pack, which will be mailed to you separately from the shirt. (We're trying out a couple different t-shirt vendors at the moment, so the shirts may change slightly, but I'll update this post with more information if we switch.)
For examples of the eight chibis, see the bottom of this devlog.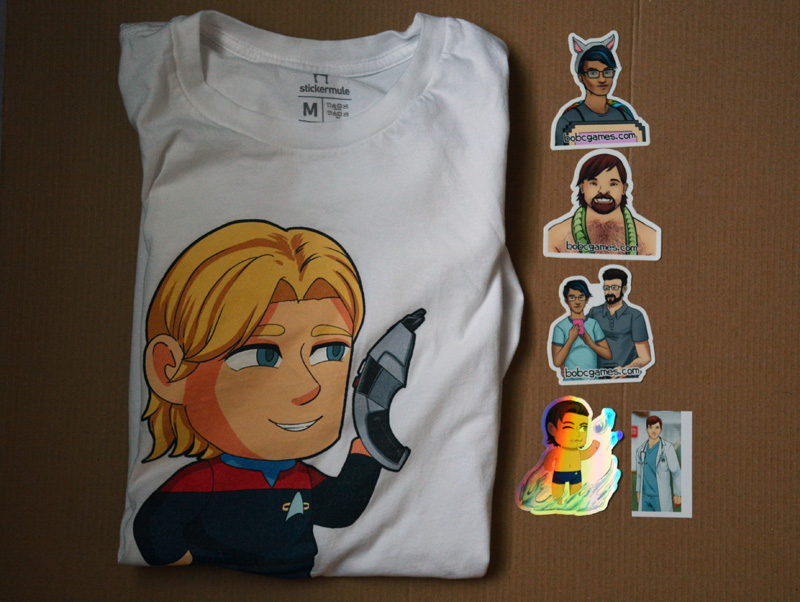 Finally, we have the usual highest tier of Signed Prints. This time it includes two signed 8x10" prints (Chris, signed by David Stoll, and Jake, signed by Bob Conway) in addition to a Deluxe Sticker Pack and a signed bobcgames sticker, plus exclusive larger (3x4") chibi stickers of Jake and Nate.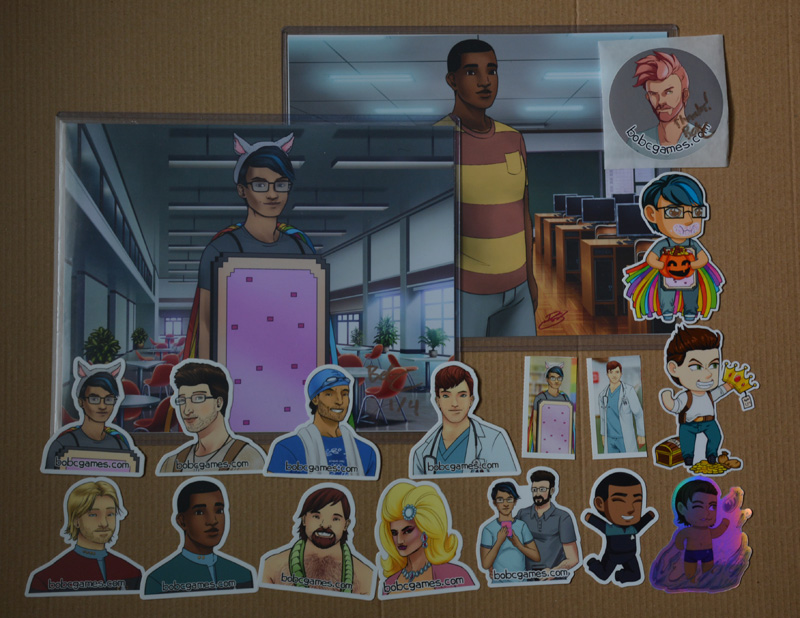 If you're a non-US-based supporter wanting anything other than the Basic Sticker Pack, please send me an email first at bobcgames (at) gmail.com, because international shipping is a pain.
As always, you can see all of the available physical goods across all games at https://yags.bobcgames.com/?swag
Thank you for your continued support!
---
Here are the available chibi options for the shirt: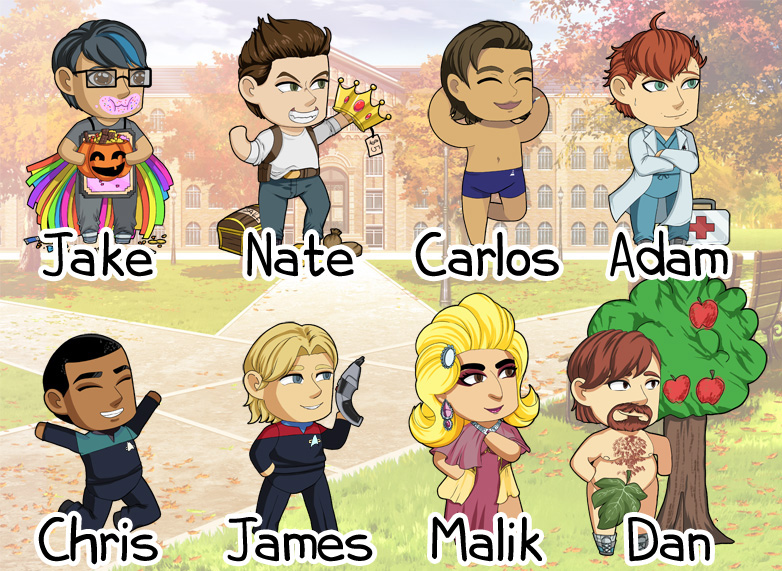 Files
com.bobcgames.zrwpdemo-release.apk
122 MB
Sep 12, 2022
ZRWP-demo-1.0912.0-linux.tar.bz2
99 MB
Sep 12, 2022
ZRWP-demo-1.0912.0-win.zip
106 MB
Sep 12, 2022
ZRWP-demo-1.0912.0-mac.dmg
101 MB
Sep 12, 2022
Get ZAGS: The Role We Play